Authenticity


In my kitchen, you will learn not only how to cook Indian food. You will also learn intriguing aspects of Indian culture too. I show you the way Indians cook using innovative devices, for example, the motorised stone-based wet grinder!
Small class size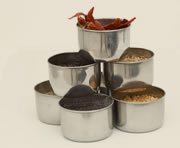 I teach from my own kitchen at my Palmerston North home for a small group of participants. This means that you get my full attention and the value for your money. I take in not more than 3 people for a class.
Classes


The classes are for 2 hours. I will demonstrate two Indian vegetarian dishes. You will get the opportunity to taste them. I am not miserly when dishing them out for tasting
. Don't wait! Book your lessons today.
Course Fees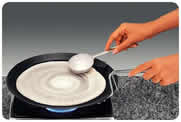 I conduct these lessons out of my passion for sharing our heritage with you. I charge $40 per person for a single lesson. If you enrol yourself for 5 classes, you can pay $190 at the start of the first lesson.